Dance Theatre Arts 2012-2013




Brezhnev is an excellent singer, dancer and choreographer.
True enough, he won the first place in the 1985 National Competition for Young Artists Solo Voice Category B. This was during his high school days. He is a member of CHS Class 1988, Sangley Annex. Brezh as he is fondly called by friends was born on June 4, 1972 in Rosario, Cavite.

Brezh is a silent type of guy who does his job seriously and efficiently, although he prefers to do things at his own pace. He belongs to the class of a few talented people who have the brains, versatility andcan do and get almost anything they want.

At an early age, he underwent rigid training from Ballet Philippines where he later became a a company member. In 1990, the Australian Ballet Company held an audition in the Philippines searching for young artists. Out of hundreds of aspirants, Brezhnev was chosen and given a scholarship grant at the Australian Ballet School in Melbourne, Australia. He accepted the scholarship grant by the Australian Ballet School , and this was under the tutorship of Robert Ray, Timothy Gordon, Dave Margareth Scoot. O.R.E., Elsie Lim, Collin Peasley, Kelvin Coe, Gary Norman, Gailene Stock, Aigail Gasaina and Ray Powell.

He represented our country in the Australian Ballet School during the Australian Choreographer's Showcase, which was presented in the Victorian Arts Center in Melbourne, Australia. He alsojoined the West End Production of Miss Saigon, at the Drury Lane Theater Royal, London England. He became the dance master for Tanghalang Pilipino Theater Company in the following productions: Walang Sugat, Bunganga ng Pating, Noli Me Tangere, which was presented in the Jose Rizal's Asian Renaissance with Pres. Fidel V. Ramos in Kuala Lumpur, Malaysia

He committed himself in sharing his God-given talents by being a guest teacher in different Ballet Schools and Dance Companies; Goldcrest Ballet School, Miriam Ballet School, Ecole de Ballet, Manille, Lilibeth Trinidad Santos Dance Center, Sur Les Pointe Ballet School, NilA Gonzales School of Ballet, Malen Claravall's School of Dance, Dagyaw Dance Theater Company, CCP, Ballet Philippines and the Philippine Ballet Theater.

He has done several choreographic works, amongst them; Impro (Contemporary) for Body Pointe Ballet Centre, Handel's Messiah (Contemporary) for Fort B.C., Classic Beatles (Neo Classical) Fort B.C. and Ecole de Ballet, Paskuhan (Neo Classical) for the Cavite City Christmas Festival and T.B.C. Tanza D' Brezh (Neo Classical) for Miriam Ballet School, and the Reganda (Contemporary) for Teatro Baile De Cavite City Water Festival.

Presently, he is employed as an Artistic Director of 3 Ballet Schools namely: the Unidanza Performing Arts School, Cavite City; Dance Theatre Arts, in Makati; and the Bulacan Ballet Academy in Bulacan. The Unidanza, home of the Teatro Baile de Cavite a dance drama theatre company, has earned awards and citations because of the five directorial jobs of Brezhnev.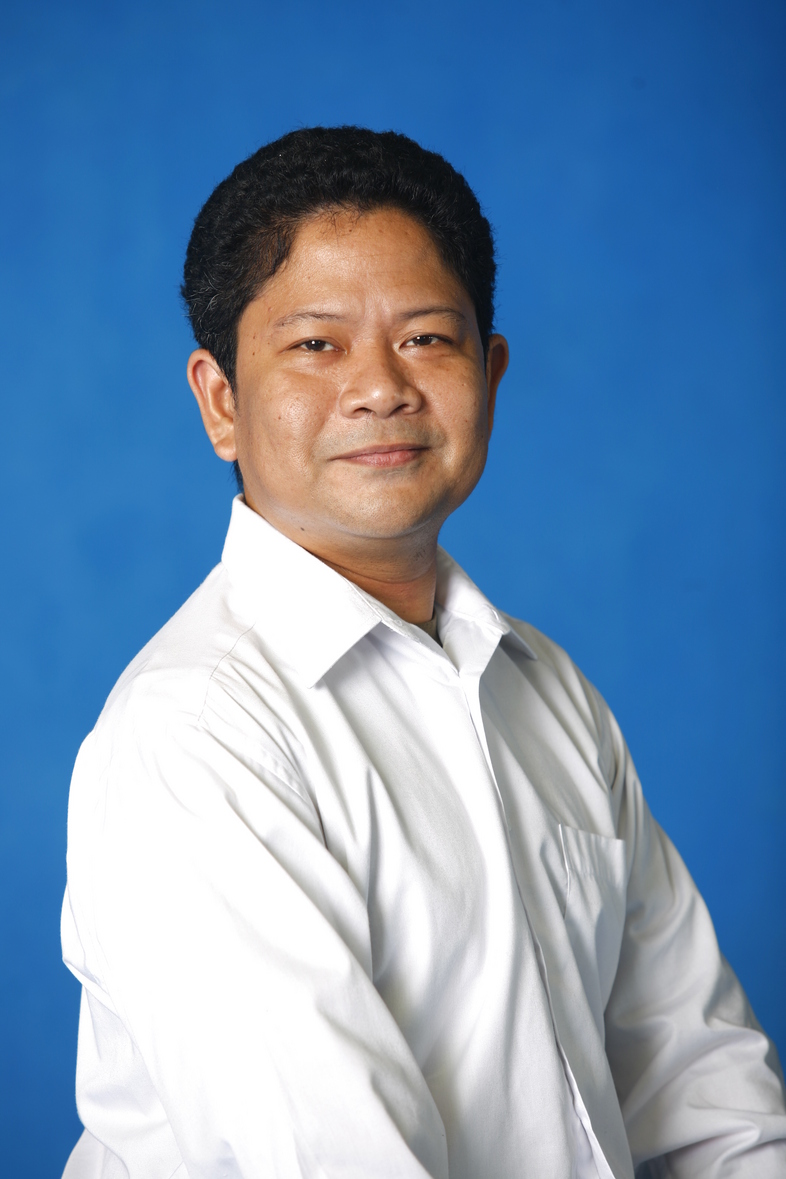 Brezhnev J. Larlar is a product of the Cultural Center of the Philippines in music, theater and dance.
He won in the 1985 National Music Competition for Young Artists in Solo Voice Category B.
He was also a former member of Ballet Philippines and an original member of Agnes Locsin's BP II. He represented the country in the 1989 Hong Kong International Dance Festival. He was trained by Noordin Jumalon , Cecile Sicangco, Perry Sevidal, Nonoy Froilan, Lisa Macuja, Edna Vida, Alice Reyes, Agnes Locsin, Effie Nañas, Gina Katigbak, Toni Lopez Gonzales, William Morgan (UK), Alfred Rodriguez (USA), Mikhail Kukarev (Russia), Norman Walker(New York), Miro Zolan (Europe), and Laura Alonzo (Cuba).